Line Pipes
Line Pipes are utilized in various industries and have a wide range of applications such as
conveying water, oil, gas and also structural applications. ABT specializes in the design and
manufacture of custom products and is well-equipped to meet all customer specifications.
Types of Pipe
• Seamless pipeline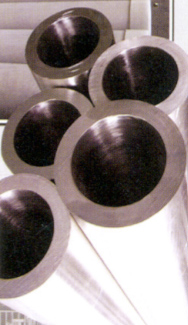 • ERW pipeline
• Helical (spiral) submerged arc-weld pipeline
• Longitudinal submerged arc -weld pipeline
Steel Grade
A25, A, B, X42, X46, X52, X56, X60, X65, X70, etc.
All grades and specifications can be produced upon request.
Mechanical and Hydraulic Tubing
We produce mechanical and hydraulic tubing which meets high quality requirements such as
smooth surface quality, precise dimensional accuracy and standardized mechanical properties.
• Cold Drawn Seamless Stainless Steel Tubing
• Cold Drawn Seamless Carbon and Alloy Tubing
• Welded Stainless Steel Tubing
• Welded Carbon and Alloy Tubing
Common Specifications
SA822, SA787, SA513, SA519, SA5I2, SA554, SA511, etc.
All grades and specifications can be produced upon request.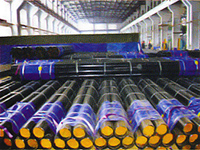 Accreditation
We utilize the most advanced production and testing methods. All tubing and pipe is manufactured and certified to meet the international quality standards specified by our customers such as API, ASTM, ASME, DIN, JIS, etc.
Certification and Testing
All products undergo extensive testing at the production facility to meet international standards and specifications including Non-Destructive Evaluation (NDE). Our manufacturing facilities meet all required certifications such as:
• ISO 9001:2000
• QS-9000
• API-5L
• API-5CT
Services
• Product and Process Design
• Raw Material Testing
• Cold Drawing, Hot/Cold Rolling, Heat Treatment, Welding, In-line Testing, etc.
• Coating, Finishing, Beveling, Bending, Assembly
• Testing and Quality Control
Special Requirements
We are equipped to customize each job to the needs of our clients and meet customer requirements
and exact specifications. ABT's Sales and Engineering Staff are eager to assist you with your next project. Please give us a call at 412-826-8002 or email us at sales@abt-mfg.com for more information.